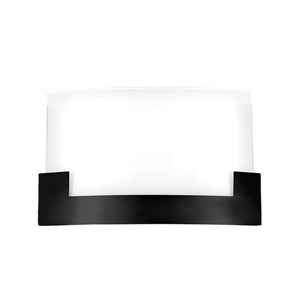 Solita 12 Watt Dimmable LED Wall Light Large Black / Tri-Colour - SOLITA WB35-BK
DESCRIPTION
The Solita Wall Light is a sophisticated piece that is perfect for reviving your interior with style and luxury.
Beautiful curves and contours create a distinctly unique form that will ignite your senses and charm your home or office.
Its design features an ultramodern curved design, creating a uniquely beautiful source of illumination that will inspire any space. The Solita LED Wall Light is also a dimmable fixture to control its light output and create a different atmosphere as needed.
LED lamps have a lifespan and electrical efficiency which are several times greater than incandescent lamps, and are significantly more efficient than most fluorescent lamps.
The Solita Wall Light is a trendy decorative piece during the day and an essential source of ambient lighting by night, representing the expressive language of modern and contemporary architecture.
Specifications
- Colour: Black
- IP Rating: IP20
- Dimmable: Yes
- Beam Angle: 180°
- Number of Globes: 1
- Wattage: 12W
- Lamp Colour Temperature: 3000K-4000K-5000K (Tri-Colour)
- Lumen Output: 960LM
- CRI: >80


Dimensions
- Height: 200mm
- Width: 350mm
- Projection: 85mm