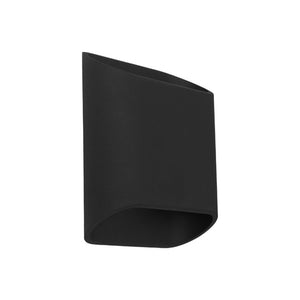 Sarina 10W Exterior Up/Down Wall Light Black
The Sarina wall light is a unique take on contemporary lighting art, with emphasis on creative design, simplicity and elegance.
Functional and incredibly stylish, this stunning lighting feature will attract your senses and is suitable for any contemporary setting.
Its design features an ultramodern powder coated aluminium with a sleek low profile design, adding a contemporary appeal and evoking style with up/down illumination.
The Sarina wall light is a trendy decorative piece during the day and an essential source of ambient lighting by night, representing the expressive language of modern and contemporary architecture.
The remarkable look of this lamp complements any space, from modern & refurbished exteriors and can even be used internally.
Specifications
- 2 x 5w dedicated LED
- IP Rating: IP54
- Lumens: 969 Lumens
Dimensions
- Height: 180mm
- Width: 160mm
- Projection: 65mm